Get your daily or three day passes.

MOTORAMA CAR SHOW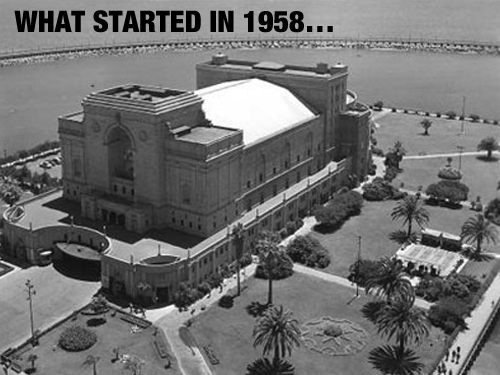 The Motorama @ Ink-N-Iron is the best car show of its type in So Cal. Hot Rods-Kustoms and Motorcycles are strictly hand-picked, must be pre-69, and have to be in a style from that era. Please check out the photos in the Gallery. The last had over 200 selected cars in the show with 18,000 attending to view the car show. If you wish to put your car in the car show please register below.
 Dome Hours: Friday 2pm-9:30pm // Saturday 11am-9:30pm // Sunday 11am-6pm
Festival Hours:
Friday 2pm-2am // Saturday 11am-2am // Sunday 11am-10pm
This year we bring the Motorama under the Queen Mary Dome. We have built a series of displays that illustrates the car show and drag racing history of Long Beach and throughout Southern California. We will be showcasing the finest in Traditional Hot Rods-Kustoms-Motorcycles, Street Rods and more alongside historically matched dragsters-gassers and altereds on the Lions Drag Strip diorama, complete with all the signage-artifacts and photo archive of the historical Long Beach drag strip. Besides that, we have Barris Kustom City. We have built the historical façade of the shop on Atlantic Blvd., circa 1959 to display 3 traditional kustoms. Then, we re-created the cover of Motor Trends' 1949 cover with its 1930's ranch house and grass front yard , all life size to display the very car that was on the cover in the original shot. Lastly, the creator of the Rat Fink character, Ed "Big Daddy" Roth's' shop has been resurrected to display his wild automotive creations of the "60's". But, by far the most interesting feature of the "Motorama Experience" is the museum quality presentation of the Wall of Legends display alongside the Renegades C/C historical presentation. These two displays will transform you back to the "Hey Day" and beginning of the Hot Rod and Kustom car craze daddio. Through the three dimensional castings of the legends hands holding the tool of their craft on the Wall of Legends, these are the men who forged this sport of hopping up and kustomizing automobiles of the day. To the illustration of one of Americas most revered and respected car clubs, Renegades, they were formed in Long Beach back in 1941 by 5 high school friends. This display shows the club from their beginning to their rise in car show prominence to become Car Craft Magazine's "Americas Car Club of the Year", 1959. We are able to show you pictures of the club members and their cars, to their 5 day Rod & Kustom Motorama held in the LB Municipal Auditorium back in 1958-1960 as well as other club activities.
 Be on hand Sunday for the crowning of Americas Kustom D'Elegance and Americas Kustom Extraordinaire.
Stay to See Who Takes Home the Gold!